To Do Before You Die
Don't we all harbor those inner questions? The ones where we ponder what in life we truly want to accomplish before we kick that proverbial bucket?
You know, tour Switzerland on a bike, go to Germany & experience driving a 6 series on the Autobahn before I ship that bad girl home (cause you know she'd be a girl, y'all - my current car is EVA - like the hot German supermodel) (and don't you wonder about my car naming abilities? I mean, how will I ever top EVA?), opening my own little cafe where live jazz or guitar music would play into the afternoon hours, etc.
Mostly, however, my dreams around what I'd like to do are pretty selfish.
I'm in need of a tropical getaway & that clouds my visions right now.
My top 2 for
Taylor's Top 2 Tuesday
would be:
1. To retire at a young (and by young I mean by 40) age to a place where my views will only include sun, sand & water. Something like these.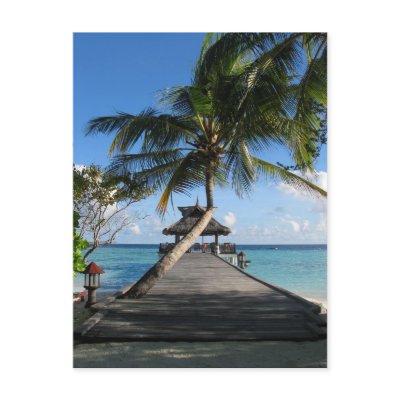 2. I'd like to travel the world. I know, I know. We all want to do this. I have an overwhelming desire to do it. I've been to most of the states. I'm lacking a few which I'm sure I'll hit eventually.
But, I want to go to Africa & stay
here
. While there, I'd like to go on an & go on an eco-friendly safari.
I really DO want to go to Germany & run a 6 series on the Autobahn.
I want to go to Dubai & go shopping - which, by the way, is not inspired by the upcoming SATC movie - I have a girlfriend who wanted me to go years ago during their annual shopping events. Unfortunately, her budget & my budget were NOT on equal footing.
I want to see all that the world has to offer and then have an opportunity to give my help.
Which means I'll need to win the lottery. Anyone have any suggestions?