Happy Friday Everyone! It's here - another edition of Fabulous Friday! A highlight of all things fabulous that I've stumbled across over the course of this week (in no particular order, of course!).
I'm going to start out today with a fellow blogger (whom I consider my friend, even though we've never met IRL) who amazes me with her courage to
share things
, her
baking
skills and her ability to
deal with her in-laws
. If you haven't been over to
Brown Eyed Girl
's blog, you must go. Go now!
I'm currently dealing with just nasty allergies. Some as a result of being in New England & it being different from what I'm used to, some from traveling & being worn out & some from my regular allergies. It's managed to turn into a chest cold & cough drops are my friend. I love the Honey Lemon with Echinacea Ricola cough drops. My friends, if you are sick and need cough drops, pick some of these up. I normally can't stand the taste of regular cough drops, but these are wonderful!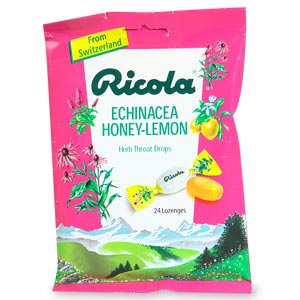 I'm currently in a sweater state of mind. This may last for a while, especially since the weather here this winter is supposed to be worse than usual. I'm really loving the following sweaters from Ann Taylor Loft. I think part of my obsession with sweaters is that I feel yucky & all I want right now is warm, cozy, yummy sweaters.
Last night I had my very first cup of hot chocolate. I adore hot chocolate, especially in the winter & something about that first cup is always so good!
I hope you'll all have a Fabulous Friday and an even better weekend! What have you found fabulous this week?