Taylor
's Top 2 Tuesday this week is Top 2 Favorite Things About Summer.
Are we really here already? What happened to my Spring? I was in New England for two weeks straight & I completely missed the tulips!
They were popping up through the ground when I left & then when I came back they had all bloomed & the petals had dropped.
Even though it is nearly May, I wish I could have enjoyed a bit more of my Southern Spring.
Looking forward to Summer...
1. Weekends on the boat.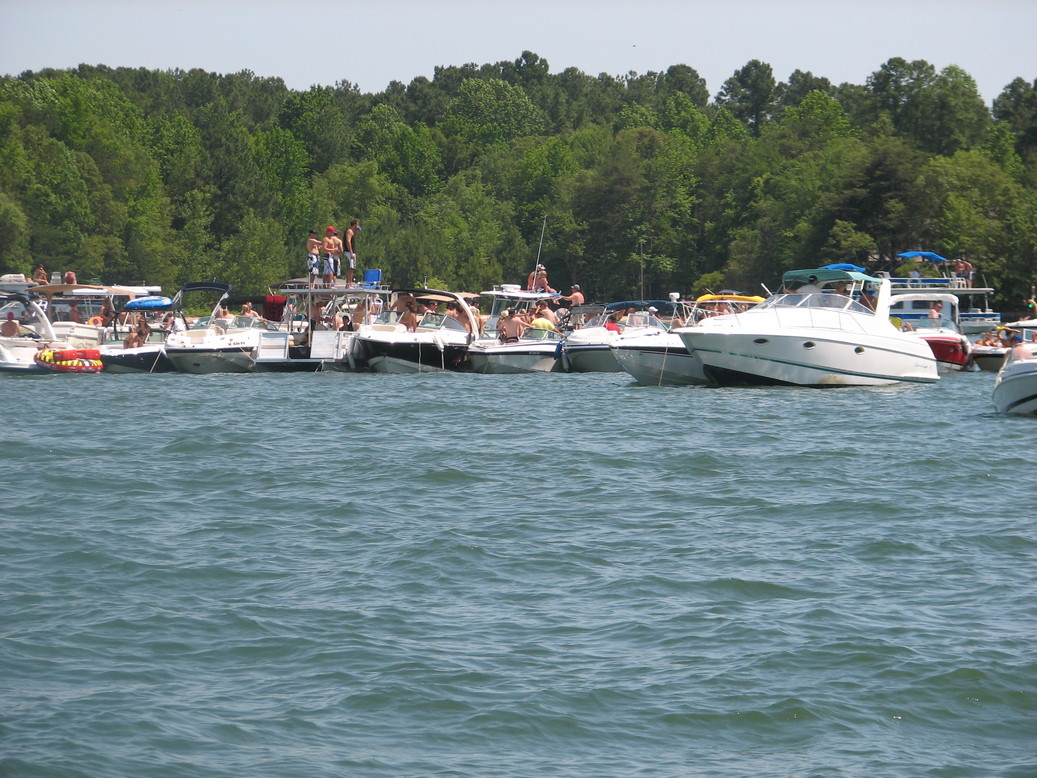 Floating around on the lake. Dropping anchor, throwing our float (& floating cooler) out & relaxing the day away.
2. Beach Time
Wrightsville Beach, NC. Where I grew up going to the beach & where Mr. Potts & I still like to get away to.
I'm heading to New England today. I'm leaving behind 70's & 80's & heading to 50's. Brr!!