God has blessed me and I have so much to be thankful for that I thought I'd share.
Mr. Potts
. God blessed me in brining him into my life. He loves me just as I am - dorky sense of humor, unending cheerfulness in the morning and the fact that I am happy in bed at 9:30pm.
Family and Friends
- the picture below is all of our family (4 sets of parents!) and our friends who stood up for us at our wedding. You can see both of our nieces & nephews here. We have wonderful people in our lives who love us.
Our furry monsters Hayden & Pepe - I talked about them both in pictures in a recent post -
The Right Place at the Right Time
!
My health
. I'm still working to become more healthy. A new pair of shoes would help with that, yes?
A grown up bed! We registered for bedding and this is what we selected. The sheets are so nice, we just got a new mattress and the pillows are wonderful! The only thing left to do is paint.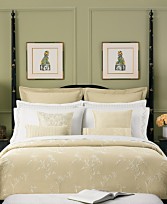 I'm also thankful for the opportunity to share this with you. Thank you to those who have joined as followers and those who have shared me with others! What are you thankful for?