Happy Friday Everyone! It's here - another edition of Fabulous Friday! A highlight of all things fabulous that I've stumbled across over the course of this week (in no particular order, of course!).
Don't you just love chunky bracelets? I found this bracelet from
apogeedesign
on Etsy and fell in love! Right now they're running 25% off on purchases. I may have to snap this up.
Today I sent flowers to Mr. Potts' grandmother, affectionately called Meme. I'm sure she'll love them and Mr. Potts once told me that he falls more in love with me every day and one reason is how I take the time to remember his grandmother. He said that my notes & occasional surprises make her month & that most people wouldn't think to do that. I told him simply that she's my grandmother now too & she's the only one I have. Aren't these gorgeous?
I'm itching to get my nails done in a deep Fall shade. Doesn't this Essie color fit the bill? Decadent Diva -
Essie Nail Polish
Someone has already bought the Halloween candy. Twix bars are my favorite candy & even better when they're Fun Size. Have you ever frozen the fun size? They're perfect! Super crunchy!
I told Mr. Potts last night that I want a fall wreath for our front door. We received several
Crate and Barrel
gift cards for our wedding. Wouldn't this be a perfect thing to use them on?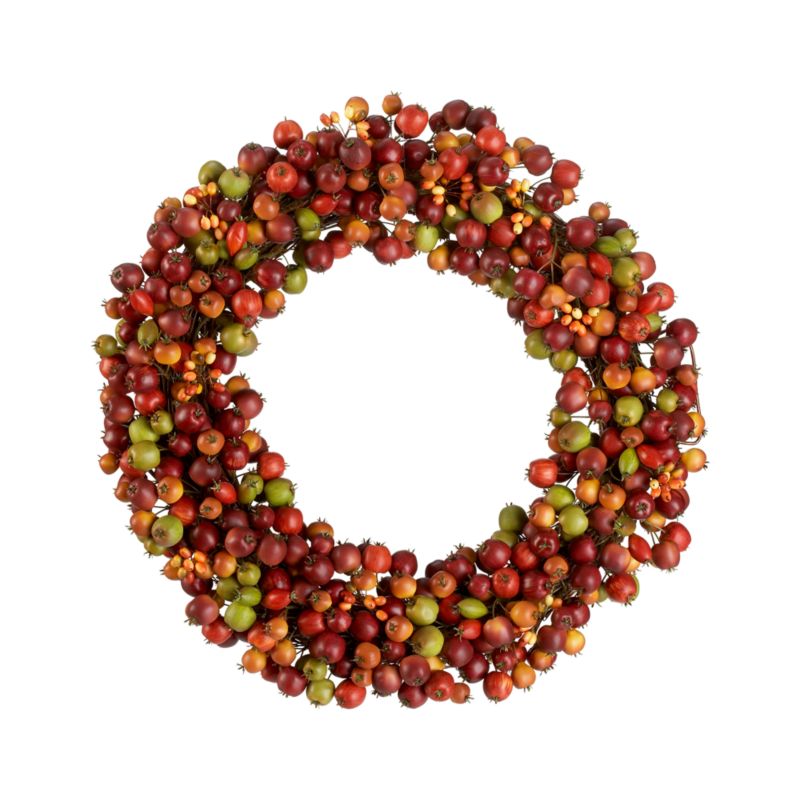 And last but not least, I want to highlight MCW of
Saving the Best for Last...(fingers crossed)
. What can I say? She has hair like mine - thick & takes forever to dry (instant love there), she went to the
First Annual Heavy Seas Beer & Bacon Festival
(remember National Talk Like a Pirate Day? She was celebrating it!) and she goes to all these great food places & writes about them!! If you haven't already, go by & say Hi!
Hope you all have a Fabulous Friday!!