Aren't you all glad it's Friday? This week has been an exceptionally long week for the Potts family. Today Mr. Potts and I are taking half days and driving with my beautiful niece to the beach for the weekend. This will be her first beach trip & she is so excited, but a little nervous - it's something new for her, you know?
Mr. Potts and I are both excited about taking her and perhaps a little anxious about the almost 4 hour car ride.
Now, doesn't everyone look forward to Friday and the easiness with which they drift into the weekends? So, I thought I'd share with you all some of my favorites today. Voila! Friday Favorites!
So, in no particular order, some of my latest faves.
Molly Lou Gifts
She has the best selection of stationary (which I love) and always has wonderful discounts on new products. My favorite things right now are the
Natural Whimsy
set and the
Cherry Blossom
set. Aren't they wonderful?
I love
tapas
! I love eating them and making them. One of my favorite spots here is a tapas restaurant. So, I'd love to have a tapas cookbook. Several sites online have recommended
particular one.
What girl doesn't love jewelry? Isn't this a pretty little
bauble
?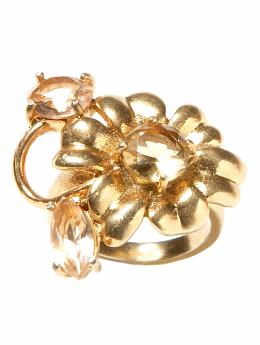 There are also a few bloggers I want to highlight.
Megan from
In this wonderful life...
I love her posts & she has the most beautiful smile. Not only that, but how sweet is her puppy?
Heather at
The Spohrs Are Multiplying
. They had the most beautiful little girl and shares such an inspirational story of love and loss. Be prepared with tissues if you go visit her.
My Blonde Reality
- a daily MUST! She never fails to entertain me & I look forward to her Outfit of the Day.
I hope you all will have a fabulous weekend. I most likely won't be posting as I'll be busy with a 5 year old at the beach. Wish me luck!